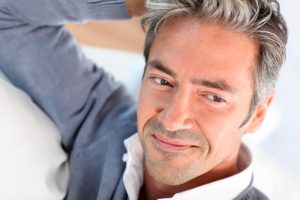 It is easy to understand that patients are often very eager to see growth of their new hair after hair transplant surgery. Post-procedure, the hair growth process literally starts from square one, so it is important to wait patiently and follow proper care instructions in the meantime to give transplants the best chance for success.
Hair Growth after Hair Transplant Surgery
After transplantation the grafted hair follicles will shed some of the hairs due to shock resulting from the surgery – this is completely natural and a part of the expected regrowth process. Next, follicles will enter a "resting" stage, which commonly lasts about three months. Once finished resting, the hair follicles should begin to grow hair gradually. It is important to keep in mind that each follicle is programmed to it's own growth cycle and growth speed, so hair length may appear awkward and uneven in the initial stages. As a general guideline, there can be enough overall growth within five or six months to perform an initial progress evaluation. In some cases, hair growth can be delayed and full results of the procedure may not be visible until 12 to 18 months after surgery. Dr. Vogel may prescribe the drug Propecia® to aid the results of surgery by reducing the chances for hair loss.
Full Results of Hair Transplant
After 18 months, patients should be able to see the full results of hair transplant surgery come to fruition. Because of Dr. Vogel's extensive experience and skills performing hair transplant procedures, patients will likely be pleased with the natural-looking results of their surgery.
Please take a moment to review the hair transplant results Dr. Vogel has been able to achieve for his male hair transplant, female hair transplant, and corrective hair transplant patients.
Contact Dr. James E. Vogel about Hair Restoration
For more information about surgical hair restoration and the results you may be able to achieve with hair transplants, contact our office to schedule a consultation with Dr. Vogel.