What Is the EmpowerRF System?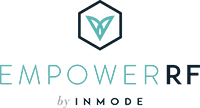 EmpowerRF by InMode is among the most innovative platforms in the industry for non-surgical vaginal rejuvenation. This multi-treatment system is equipped with devices that administer several types of advanced energies, including bipolar radiofrequency (RF) and intravaginal electrical muscle stimulation (EMS), to strengthen, tighten, revitalize, and ultimately encourage long-term feminine health.
As a leading female plastic surgeon in Baltimore, Dr. Carrie Houssock is excited to feature the EmpowerRF at JEV Plastic Surgery & Medical Aesthetics. This state-of-the-art option can be ideal for patients who wish to enhance the function and aesthetic quality of their intimate area. Dr. Houssock can determine your eligibility for EmpowerRF during an initial consultation.
What Are the Benefits of EmpowerRF Vaginal Rejuvenation?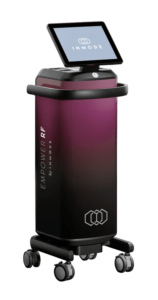 In the hands of a qualified plastic surgeon or aesthetician, the EmpowerRF system can:
Strengthen pelvic floor muscles
Promote proper lubrication, circulation, relaxation, and muscle health
Stimulate collagen and elastin production in the vaginal tissues
Ease pain and heighten pleasure during intercourse
Firm lax or elongated labial tissue
Curb stress, urge, and mixed urinary incontinence
Due to these advantages, women can often benefit from one or more of the treatments offered in the EmpowerRF system, particularly if they have experienced the negative effects of pregnancy, childbirth, or menopause. Additionally, EmpowerRF treatment sessions are often virtually painless and do not typically require an extensive recovery period.
Which Treatments Are Included In the EmpowerRF System?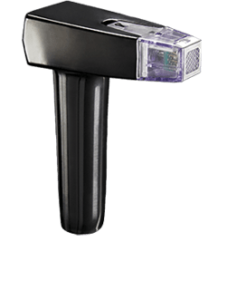 The EmpowerRF platform includes the following therapies:
VTone. The VTone applicator employs quick bursts of intravaginal electrical muscle stimulation (EMS).
Morpheus8 V. Similar in function to a VirtueRF microneedling treatment, Morpheus8 V combines the traditional microneedling technique (in which tiny perforations are made in the skin to stimulate collagen production) with RF energy.
FormaV. The FormaV device was designed to remodel the vaginal tissue by deeply heating both the vaginal canal and external pubic area with gentle RF waves.
FemTite™. Sometimes referred to as a non-surgical alternative to labiaplasty, the FemTite™ treatment can contour the labial tissue without the need for incisions or extensive downtime.
With this advanced system, your provider can customize the synergistic energy levels to address your unique wellness needs. The treatments are often combined for a more comprehensive rejuvenation.
How Much Does EmpowerRF Cost?
The cost of an individual EmpowerRF session ranges from $850 to $1,500 and packages range from $2,400 to $4,725; however, keep in mind that pricing is contingent upon factors such as:
The treatments and applications being utilized
The number of sessions
Whether or not a topical anesthetic is included
Additional procedures that may be included in the treatment plan
Because of the customizable nature of this treatment, the price of EmpowerRF can vary considerably between patients. We can provide you with a concrete quote after an in-depth evaluation of your needs. Meanwhile, please explore our plastic surgery financing options, which include payment plans through CareCredit® and Prosper® HealthCare Lending for eligible patients.
For more information about the EmpowerRF system or our other advanced non-surgical procedures, please do not hesitate to contact JEV Plastic Surgery & Medical Aesthetics.