What is DiamondGlow™?

DiamondGlow™, formerly known as SilkPeel®, is a non-surgical facial rejuvenation treatment that can help maintain skin health and reduce signs of unwanted marks, lines, and pores. This customizable treatment exfoliates the skin and extracts debris while hydrating the skin with antioxidizing serums—a process sometimes referred to as "dermalinfusion." Dr. Carrie Houssock has years of experience performing advanced surgical and non-surgical cosmetic procedures, and has chosen DiamondGlow™ as our newest skin rejuvenation treatment because of its track record of exceptional results. 
What Are the Benefits of DiamondGlow™ ? 
DiamondGlow™ can be a wonderful option for a variety of skin-related concerns. Its unique exfoliating and hydrating effects can noticeably reduce signs of:
Dry skin
Rough skin
Dull skin
Oily skin
Wrinkles
Lines 
Acne
Discoloration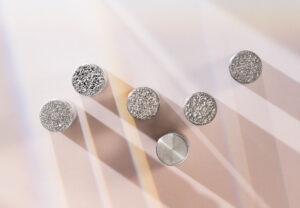 While DiamondGlow™ is most often used in the facial region, patients with the above skin issues on their neck, chest, arms, and hands have also benefited from this treatment. 
In addition, one of the major advantages of this procedure is its versatility. The handheld DiamondGlow™ device is equipped with a diamond tip that makes contact with the targeted area of skin. The device is connected to systems for exfoliation, extraction, and deliverance of the serums which serve to hydrate and rejuvenate the skin. Dr. Houssock chooses the style of tip to most effectively treat your skin's unique texture. We also carry several different serums, each of which has been specifically designed to address particular conditions. 
What Happens During the DiamondGlow™ Procedure? 
During the DiamondGlow™ procedure, the diamond applicator is gently glided across the treatment area, removing dead cells, dirt, oil, and any other unwelcome particles (somewhat similar to our microdermabrasion treatment). At the same time, the serums penetrate the deeper layers of skin, thoroughly cleansing and hydrating it while promoting the growth of healthy cells. 
The procedure rarely lasts longer than 30 minutes, produces little to no discomfort, and does not typically require downtime. Side effects are usually minimal, and any redness, swelling, or tenderness should dissipate within hours. 
What Are the Typical Results of DiamondGlow™?
Patients are often able to see the beginnings of their DiamondGlow™ results within the same day of their first treatment, and the refreshed glow can last for several days afterward. The effects of DiamondGlow™ can be extended for longer periods with subsequent treatment sessions, as well as adherence to a daily at-home skin care regimen.
To learn more about DiamondGlow™ and other skin rejuvenation options, please contact our practice for additional information, or to schedule a consultation with Dr. Houssock.