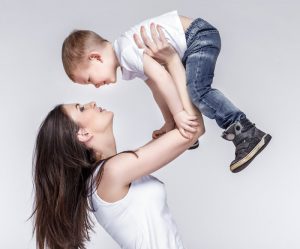 Many women wonder whether it is advisable to have tummy tuck surgery if they are considering pregnancy at a later time. It is generally agreed that a previous abdominoplasty will not have an effect on pregnancy in most patients. While it is possible to have a normal pregnancy after a tummy tuck procedure, it is important to note that it's often preferable to wait until you have finished having children before undergoing this procedure.
The fact is that a tummy tuck surgery is often performed in order to correct many of the physical changes that occur in the abdominal area during a pregnancy. The loose, excess skin and stretched abdominal muscles that are typically present after the baby has been born can be successfully addressed with this procedure, offering results that yield a firmer, more taut abdomen. If you decide to have another child after you've had a tummy tuck surgery, it may be necessary to repeat the procedure in order to treat any loose muscles or excess skin that is newly present; however, this may not be the case with all patients.
Every patient's needs and goals are different. That's why it's always important to consult with a board-certified plastic surgeon to talk about your concerns and have your needs thoroughly evaluated. Dr. James E. Vogel can answer your questions and work with you to determine the best options. If you are considering a full tummy tuck surgery, mini tummy tuck, extended tummy tuck, or any other advanced cosmetic enhancement procedure, please contact us today for more information, or to schedule an in-person consultation with Dr. Vogel.