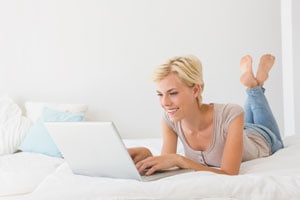 While low costs may be important to you when determining which surgeon to choose for your liposuction procedure, it is vital to bear in mind that the rates charged by surgeons are often reflective of the level of experience and expertise they possess. In addition to researching price, we encourage you review each surgeon's qualifications, read reviews, learn about their approach, and examine before-and-after photos of liposuction patients to see examples of potential results. Above all, schedule a consultation to get specific one-on-one information directly from the surgeon.
Liposuction procedures are highly customized and can vary greatly from patient to patient. Each patient who comes to our Baltimore practice for a consultation receives an individual quote derived from a specific, individualized treatment plan outlined by Dr. Carrie Houssock. The price of your liposuction procedure will generally cover the entire cost of your treatment, which includes your pre- and post-operative appointments with Dr. Houssock and all of your surgical fees.
The surgical costs for each liposuction procedure is determined based upon several contributing factors, including:
Liposuction technique being used
Area(s) of the body to be contoured with liposuction
Quantity of fat volume being extracted
Time required to complete the procedure
Surgeon and operatory fees
If you are concerned about the estimated cost of your liposuction, we invite you to explore the plastic surgery financing options that we offer to help make your treatment more affordable.
Contact Us
For more information about Liposuction, or to schedule an appointment, please contact us today.