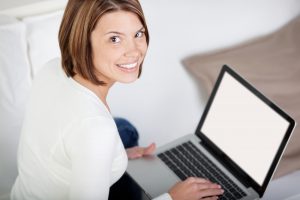 Many of our patients find out about my practice from friends or online research. However, sometimes those who are interested in meeting with me do not live locally. To improve our relationship with our out-of-town patients, we have implemented virtual consultations as an option for patients.
A patient consultation is the first step when considering plastic surgery or hair restoration surgery. It is a crucial part of the process, because it allows me to provide you with personalized answers to questions you might have about the procedure or procedures you are considering. For example, if you are interested in breast augmentation but are not sure what size or type of breast implant you want, being able to meet with you allows me to recommend something that will work best for your unique body type.
In a virtual consultation, I can work together with you through programs such as Skype™ or FaceTime to discuss your aesthetic goals and create a customized treatment plan that can best address your concerns. Sending digital photos can be beneficial, as well, and can help me to obtain a better idea of what treatments might most effectively help you achieve the look you desire.
If you are considering hair restoration or plastic surgery and would like to meet with me in a virtual consultation, please complete the form provided on our out-of-town patients page, or feel free to contact my office. My staff will be happy to answer any questions you may have. I look forward to helping you soon!
Check back to our blog soon for part two of Dr. James Vogel's blog series for tips on scheduling your virtual consultation.