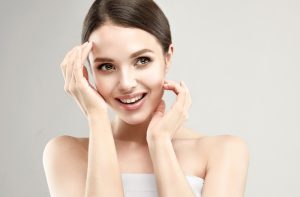 Prior to facelift surgery, our plastic surgeon provides patients with information and guidance to educate them about their choices and prepare them for success. Below we have included five things every patient should know before a facelift:
Facelift surgery can be easily combined with additional facial rejuvenation procedures and treatments
While facelift surgery can address many visible signs of aging in the lower two-thirds of the face, many women and men make the decision to combine facelift surgery with other cosmetic treatments and surgical procedures to achieve more comprehensive rejuvenation, such
Brow/forehead lift
Eyelid surgery
Fat grafting
BOTOX® Cosmetic
Dermal fillers
Skin rejuvenation treatments
Facelift incisions can be well-camouflaged to conceal visible scarring
Our plastic surgeon is careful to keep facelift incisions as hidden as possible. Two incisions are concealed within the hairline, while additional incisions follow along the natural fold on the front border of each ear. In some cases a small incision may be made beneath the chin to access the neck muscles. Once these incisions have healed and matured, the majority of our patients say their scars are virtually undetectable.
With the right technique you can achieve natural-looking facelift results
Each facelift patient has a unique set of needs and goals, which means every facelift surgical plan must be personalized to achieve natural-looking results. Our plastic surgeon has experience in a wide range of facelift techniques that can deliver varying degrees of improvement and target specific concerns.
It is important to keep your head elevated during facelift recovery
To help keep swelling and discomfort under control during recovery, you must keep your head elevated at all times—even when you sleep. Patients typically use several pillows to keep themselves propped-up and comfortable as they heal.
Your facelift results should last up to ten years
The facelift techniques that our plastic surgeon uses can address the deep muscular and connective tissue of the face to create results that are long-lasting. While every individual is different, Dr. Houssock estimates that most of her facelift patients experience results that can last up to ten years.
If you are interested in learning more about how facelift surgery can rejuvenate your appearance, we welcome you to contact our practice to schedule a consultation with Dr. Houssock.