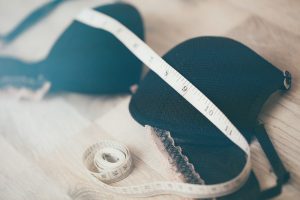 Though patients in their 50s, 60s, and 70s may wonder if their age disqualifies them for breast augmentation, there is technically no age restriction for breast surgery. The most important factor when determining candidacy for breast augmentation is the overall health of the patient. While Dr. Carrie Houssock has successfully performed breast augmentation for healthy patients in their 70s, she routinely declines to perform surgery on women who have health concerns, regardless of their age. Certain health problems can not only jeopardize patient safety, but they may negatively affect the quality of their results as well.
While some patients seeking to enhance the volume or the shape of their breasts can achieve their desired outcome with breast implants, others may need to combine breast augmentation with a breast lift. A breast lift can elevate and reposition the breasts on the chest wall to counteract sagging resulting from pregnancies, breastfeeding, or the natural aging process. During the consultation process, Dr. houssock will perform a physical examination, carefully review your medical history, discuss your unique cosmetic goals, and help you make an informed decision about enhancing the appearance of your breasts.
If you are considering breast augmentation, we encourage you to contact our practice to schedule a consultation with Dr. Houssock.